"B&B Robbedoes very happy with the service of Hodij Coatings"
Hodij Coatings has supplied paint for a houseboat with a Bed & Breakfast: De Robbedoes. Because of a positive reference from their neighbor, B&B de Robbedoes decided to contact Hodij Coatings.
Anneke Robbertsen, owner of B&B De Robbedoes:
"I came into contact with Hodij Coatings through a mutual contact. After a pleasant first meeting, we received an acceptable offer. Then the following question came; How do you calculate how many liters of paint you need? Hodij Coatings – of course - already has much experience dealing with questions like this, so they were able to send me a handy calculation method. Our final order was delivered two days later, neatly and completely."
"We started with spraying the underwater ship with a high-pressure cleaner and then I put the bad, bare and new welded spots in the primer Sigmacover 280, a 2-component epoxy primer. After that, we sprayed the underwater ship with Sigmashield 880, a 2-component epoxy coating."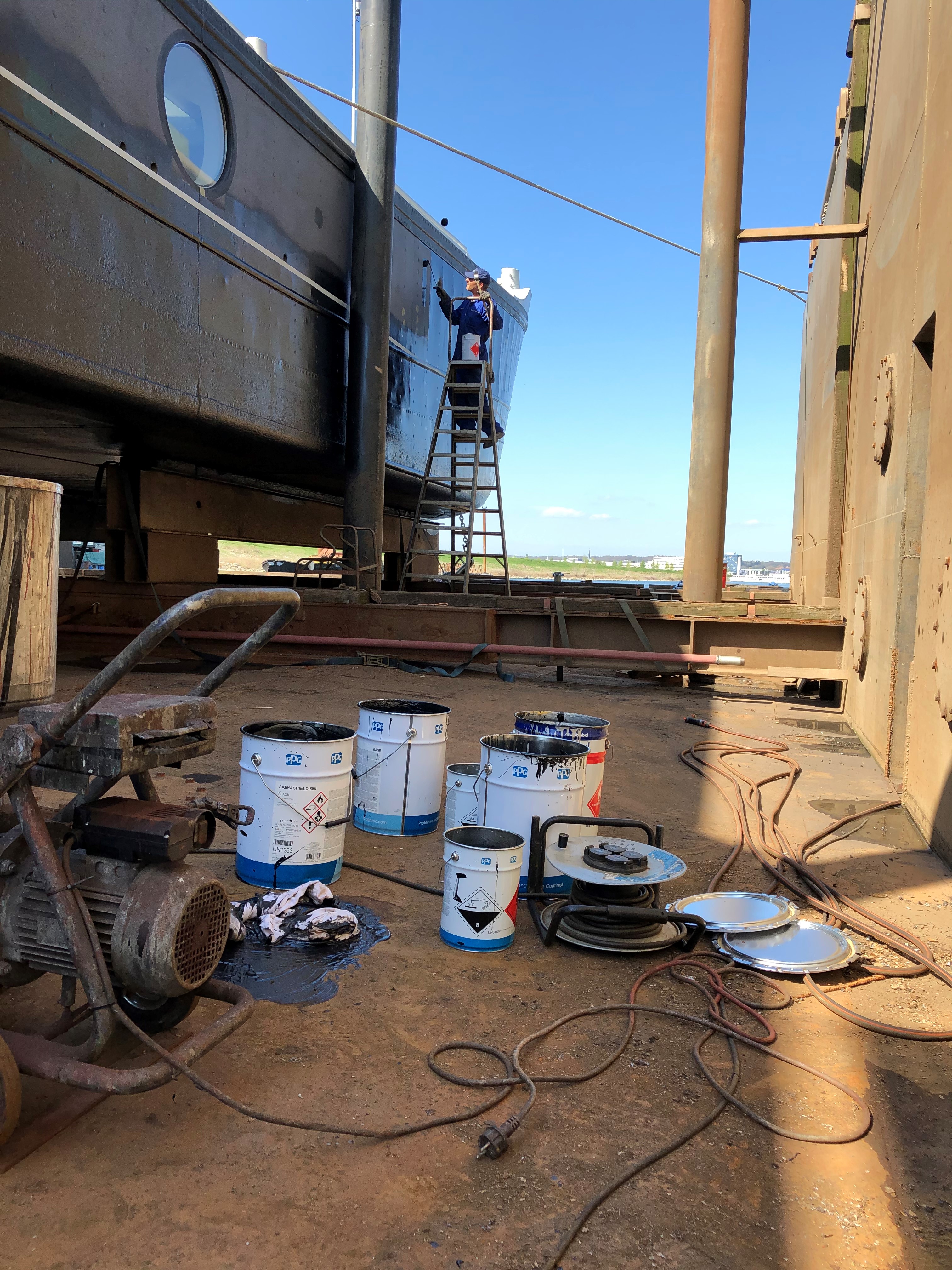 "A day later we did the above water part. He sanded it by hand with a sanding pad. The advantage of a sanding pad is that you can sand well around and between the rivets and edges. Then we rinsed off all the dust. Then we painted the top water part with the roller in the MCU Topcoat (semi-gloss), a 1-component moisture-curing topcoat. The result is impressive, and we are very happy with the service and quality of Hodij Coatings!"
Paint Features:
Primer: Sigmacover 280 2 components -> universal anti-corrosive epoxy primer, good resistance to water and corrosion.
Underwater: Sigmashield 880 2 components -> high-build epoxy coating, excellent resistance to seawater.
Above water: MCU Topcoat (semi-gloss) 1 component -> moisture-curing polyurea, good resistance to UV light, weathering and very impact and wear resistant.